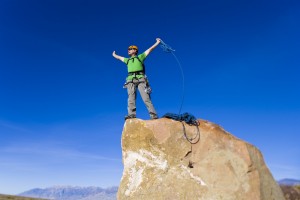 Imagine being able to stop smoking permanently without feeling stress and anxiety…
If you have thought about stopping smoking, or have tried in the past only to start again, you may be wondering –
Am I strong enough to quit smoking for good?
I know how unhealthy smoking is, so why can't I just stop?
I have quit smoking many times, why do I always start again?
---

If you've have ever tried to stop smoking cold turkey you know how hard it is. Your body craves a cigarette, you feel stressed and agitated, and your ability to hide your emotions is seriously decreased. Even though you know how harmful smoking is, you probably doubt your ability to stop smoking or you have tried to quit only to start again. Stop smoking hypnosis can help you overcome your desire for nicotine and help you curb your mental and emotional dependence on smoking.
---
Imagine…
Driving to or from work, eating dinner, or relaxing in the evening without even thinking about a cigarette
Quitting smoking for good, without experiencing the harsh symptoms of withdrawal
Getting the same kind of satisfaction from a healthy activity that you used to get from a cigarette
---

Pills, patches, and gums only work to help you get past the chemical urges related to nicotine, and do nothing to help you deal with the physical, mental, and emotional withdrawal you experience when you stop smoking. Hypnosis is different; it can actually reprogram your mind to direct your desire for nicotine to something completely positive and healthy.
---
Quit Smoking Hypnosis Testimonial
---
You probably crave a cigarette at nearly the same times every day and even more so if you feel stressed, anxious, angry or upset. Over the years, you have inadvertently trained your mind and your body to expect nicotine regularly through the day and when you're emotional. Quit smoking hypnosis works by retraining the subconscious to desire a healthy activity during those times when you would normally pick up a cigarette. By using aversion, positive suggestion, and visualization techniques, your quit smoking hypnotist can change how your mind views cigarettes and your mental desire to light up. In this way, quit smoking hypnotherapy can help you overcome your smoking habit; those times when you reach for a cigarette out of a mental longing instead of a physical craving.

Stop smoking hypnosis can be a safe, fast, and natural way to quit smoking for good. It helps you overcome the 'ritual' of smoking while moving beyond the mental and emotional dependence on nicotine. Stop smoking hypnosis can be highly effective, in fact, some studies have shown that people who use hypnosis to quit smoking are more than 50 percent more likely to quit for good then those who try to quit cold turkey or by using smoking cessation aides (gums, patches, and medications) alone. Quit smoking hypnosis can work quickly to give you control over your life and helps you achieve a healthy lifestyle that is void of cigarettes and other forms of nicotine.
---
Stop Smoking Hypnosis Testimonial
---
---
Smoking Cessation Hypnosis Testimonial